Understanding configuration process proficiency: Interactive effects of information provisioning and learning
Anecdotal evidence and case-based research point to the importance of the effective management of information on feasible product configurations in order to achieve good responsiveness. However, no empirical, large-sample test of this contention has been done as yet. This study begins to close this research gap by testing a theory-derived model of how information relating to product configuration determines the responsiveness in serving customers. We find that availability of information supporting the product configuration task indeed allows companies to serve their clients faster and more accurately. We also find these benefits to be mediated by the availability to learn from past product configurations.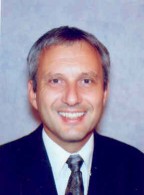 Configuration – a reality check for knowledge representation and reasoning
It is more than 30 years that knowledge representation and reasoning (KRR) methods have been applied to solve configuration problems. Therefore, it is not surprising that the history of knowledge based configuration reflects almost all tops and flops of KRR. Indeed many successful applications based on KRR methods were deployed showing the utility of KRR to solve practically highly relevant problems. However, this success may mislead to the conclusion that configuration is solved. In this talk I will show by a very simple though relevant configuration example that on the one hand current reasoning methods discovered valuable yet unknown solutions but on the other hand many interesting research questions have to be answered in order to expand the applicability of KRR for practical configuration problems. In particular, I will focus on the effects of different knowledge representation formalisms, different models, variants of symmetry breaking constraints and local versus complete search. Interestingly, it turned out that folklore knowledge may be a false friend.